Besides accessing visually rich content, Apple iPad can be used to check and send email messages. You can setup email account on ipad by adding one or more email accounts. For privacy, you may delete any or all email accounts on your ipad (say, when you are loaning iPad to a friend temporarily). Removal process of email accounts on iPad is a quick routine as explained below.
Deleting (Google, Yahoo, Live) email accounts on iPad
1. Tap on Settings icon on your iPad home screen. Then tap on Mail, Contacts, Calendars option on the left side to open settings for email accounts management.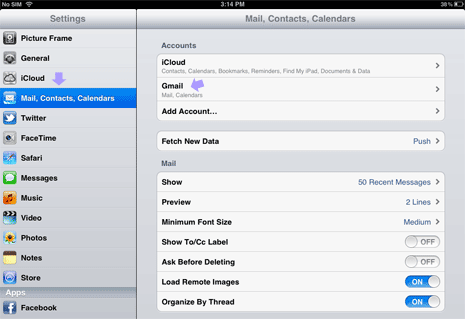 2. You should see your added email and other account (like iCloud) listed under 'Accounts' section at the top. Tap on the email account that you want to delete (say Gmail).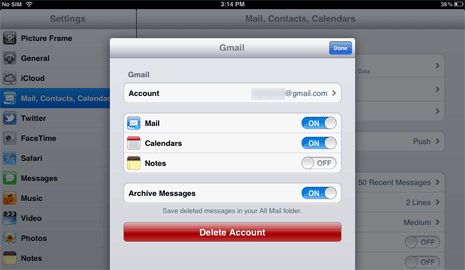 3. A pop-up window will appear showing details of selected email account. Tap on Delete Account button at the bottom of the screen. A reminder box will appear that reads "Deleting this account will remove its contacts, calendars, reminders and notes from your iPad".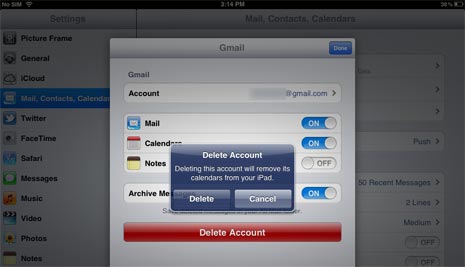 4. Tap Delete to finally remove the selected email account on your iPad. Further you can may another different email account and easily sync email contacts on your Apple iPad.