MAC address represents unique identity of your network adapter over a network. There are times we need to change the MAC address of specific networking adapter on the computer. AnalogX application comes handy in changing MAC address in few clicks using simple interface.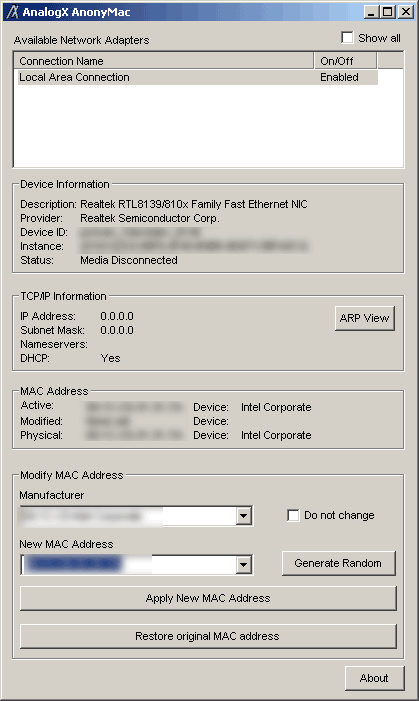 Related – See country name for any IP address information
It lists available network adapters on a computer. You can select any network adapters and see MAC address details, device information and TCP/IP information. At the bottom, you can manually enter new MAC address or click generate random button for randomly generated MAC address. Download Anony MAC [website] to change MAC address of any network adapter on the fly.