In a networked enviroment it is important for every connection to work all the time. Besides live connections, administrator should be quick in checking lost connections in order to re-connect without delay. noPing Inspector application can come hand in checking for connections by pinging them automatically after specified time interval.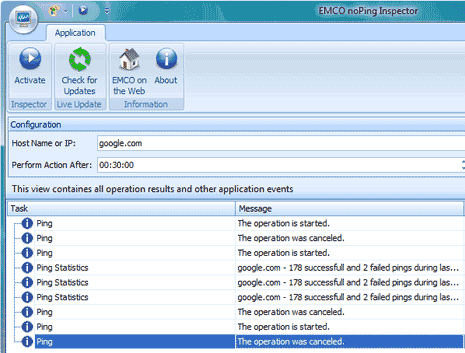 Related – Send messages on local intranet network, Hey Joe!
It can be used to check connection with any host in the local network or in the Internet. You can also execute shutdown, hibernate, log off and reboot operation for local PC in case of connection failure. It sits on the system tray and display pop-up notifications for ping statistics, connection failures. Download noPing Inspector to ping hosts automatically for checking status of connections. Very handy for users with multiple connections.