Gmail has cool themes to customize look of your email inbox. Now you can do same in Yahoo Mail inbox. New feature addition allows you to change theme look of your Yahoo Mail account. You can dress up Yahoo Mail interface with any predefined theme featuring your favorite colors and style.
Switch to new Yahoo Mail theme look
1. Open Yahoo Mail features webpage listing new additions to Yahoo's email service.

2. Then click 'Try it Now' button to checkout new Yahoo Mail. Login into Yahoo email account and click on 'I Accept' option on the pop-up screen.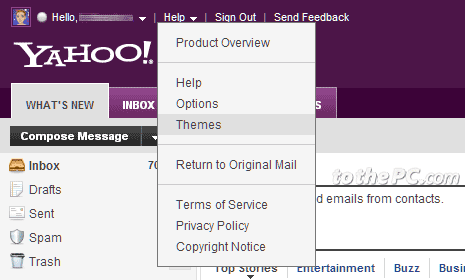 3. Then click 'Help' option at top right and then click 'Themes' option from drop down pop-up menu.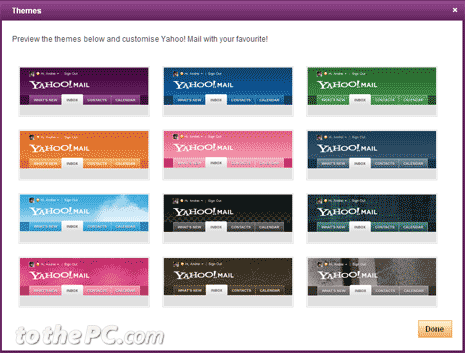 4. You will see listing of new themes option. You can click on either to change and customize look of your Yahoo Mail account with any displayed theme. Pink, orange, blue its all there for the taking.