Don't want to click to control volume on your computer? Well, you have option to use mouse wheel to control sound volume on computer using free utility Volumouse.
Using this utility you can configure set of rules when to use wheel to change sound volume on the system. For example, you can configure Volumouse to use your mouse wheel:
When the Alt key is held down.
When the left mouse button is down.
When the mouse cursor is over the taskbar.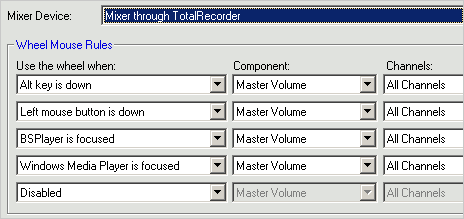 Besides above, there are number of other optional configuration you can set to allow Volumouse to change sound volume with the roll of mouse wheel. When no condition is set, your mouse wheel will work as normal.
Download Volumouse [link] to get control of volume on mouse wheel. Little roll of wheel will increase or decrease the volume as required. Neat!