[Mac only] DMGConverter is an excellent utility for MAC users to work with different disk image files. It is a free utility to create new image from folder, convert existing image to other supported formats and much more. It supports number of disk image volume and file formats. This utility takes 10MB space and works fine on Mac OS 10.4 or later.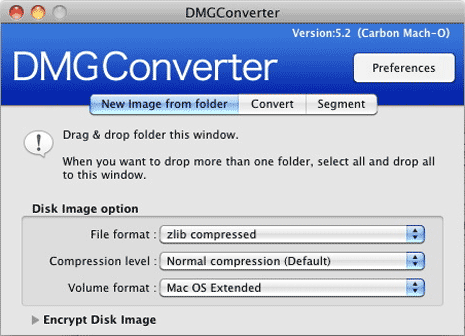 Features of DMGConverter
1. Create new image file from folder.
2. Convert existing image to other supported format.
3. Resize existing read/write image.
4. Check image checksum.
5. Show Image format information.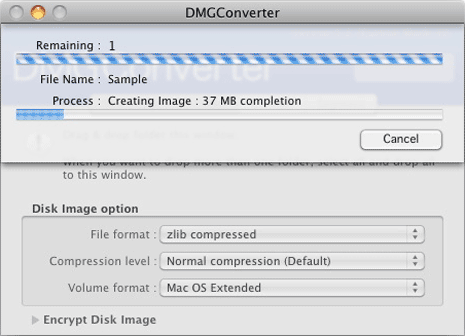 Related for Windows – Rip & make ISO image from data on CD, DVD
Supported file formats include: ADC, zlib, bzip2, CD DVD cdr, ISO, UDF, NDIF, Mac OS Extended, UNIX File System, FAT16, FAT32 and Mac OS Standard. It has easy to use interface with drag and drop support. Download DMGConverter for easy disk image file convert for free.