Do you want to open XML files created in newer Office for Mac 2008 in older Office for Mac 2004? You can easily do this using "Open XML File Format Converter for Mac 1.1.6" program from Microsoft. It allows you to convert Open XML files that were created in Office 2008 for Mac or Office 2007 for Windows so that you can open, edit and save them in earlier versions of Office for Mac software.
'Office for Mac' XML file converter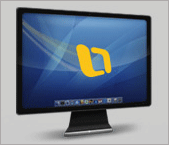 1. Goto open XML converter webpage and click Download link.
2. Download the converter program file. By default, it should be saved on desktop (if using Safari browser on Mac system).
3. Double click downloaded file to start installation. Follow on-screen step to complete install.
This converter is only for MAC users using Office for Mac software (Mac OSX version 10.4.9 Tiger or a later version of Mac OS).