Copying bunch of files and folders containing few damaged files is not easy. By default, copy process stops after giving error for a damaged file among files or in a folder. "Power Copy" programs allows continuous copy process even when a damaged file in encountered. It reports error for damaged file, skips that file and continues the copy process for remaining files.
Features of Power Copy
1. Allows access to secured files, folders without taking ownership.
2. Reports error when damaged file is encountered during copy process.
3. It automatically skips damaged filesfor continuous copy process.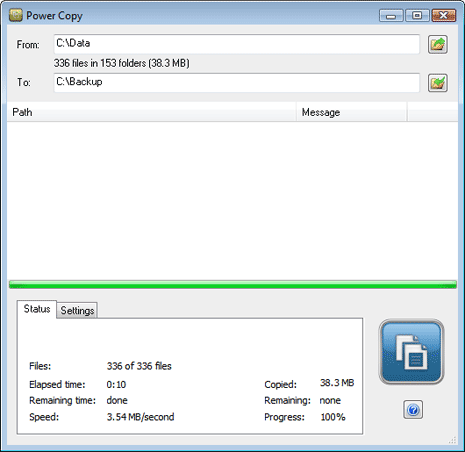 Download Power Copy free utility (available in 32 and 64 bit versions). It has easy to use interface, just select from and to locations for copy and this utility will copy all files except damaged ones without stopping the copy process.