Are you trying (again and again) to copy data from a scratched CD, DVD media? Free software program "CD Recovery" can help in process of extracting data from scratched CD, DVD. It is a simple and easy to use program. It can copy single file or folder or it can copy multiple files and folders and even entire drive.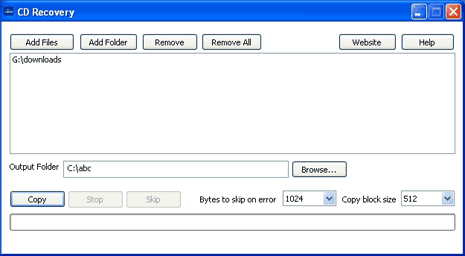 Use CD Recovery to recover data
1. Download & install CD Recover program.
2. Launch the program & add files / folders that should be copied.
3. Click "Browse" button to select output folder.
4. Click "Copy" & wait till this program extracts specified data for you.
Related – Check CD DVD drive transfer rate, DAE, seek & spin time
CD Recovery for sure is useful program to copy and recover data from scratched CD, DVD. This may not work on media CD, DVD in very bad physical shape.