Bloggers are bloggers, many of them are not good at designing things. However, making blog look cool is desire of every blogger and here is one super quick way to achieve it. How about making a cool looking logo for your blog online in few simple clicks? Yup, no dirty up in photoshop or going through a boring logo making tutorial – Supalogo web services makes logo process easy like never before.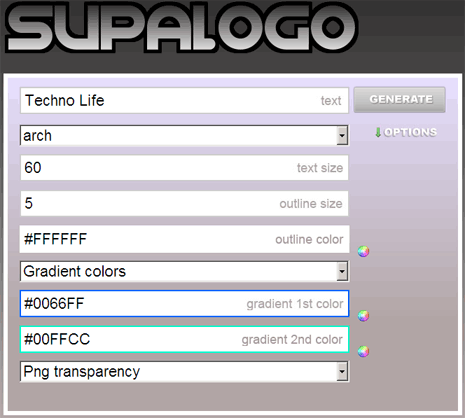 Related – Download free Web2.0 logos with original PSD files
To get started, enter text that should appear on the logo. Then select font style, it has some unique style listing not those usual boring fonts. Also select the text format, color, outline size and output format. Click generate button to see your cool looking logo. You can play around with different colors and available styles for a customized logo look. Above image show different logos created using Supalogo. Make your blog cool with a cool looking logo, like it?