Have you clicked sequence of images of same scene or visual? If yes, how about creating a photo lapse video by combining those sequence of images. "Photo Lapse" is a free portable software that makes this process all easy involving few simple clicks. It allows you to combine sequence of images into a cool looking video.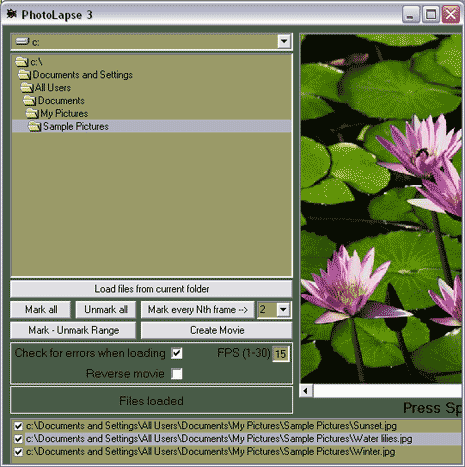 Use Photo Lapse to create video from images
1. Download Photo Lapse software [152kb].
2. Double click to launch application, it does not require install.
3. At top left, select the drive and folder containing images.
4. Then click on "Load Files from current folder" button to see images.
5. Sort & position different images in the whole movie.
6. Once done, click Create Movie button for final video.
You can configure basic movie creation options like number of frames per second (FPS), checking errors, reverse movie and much more. Photo Lapse for sure is one simple and very easy way to create cool video from static photos, try out!