Moo0 ImageType Converter is a free and easy to use application to quickly convert images to any format. After download and install, select the output image format from the drop down menu. Then drag and drop image files to application window for quick conversion to the selected image format. It also has adavnce options like final image quality and transparency.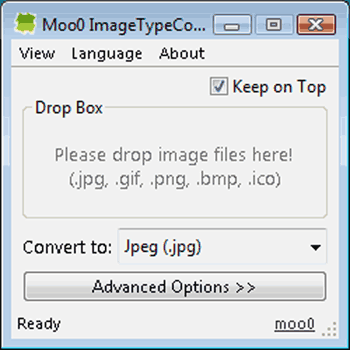 Features of Moo0 ImageType Converter
1. Support image formats including: JPG, BMP, GIF and PNG.
2. Create icon from any image with ICO image format support.
3. Easy to use interface with drag and drop support.
4. Has adavanced image settings for quality & transparency.
5. Available in multiple languages including: English, German, French.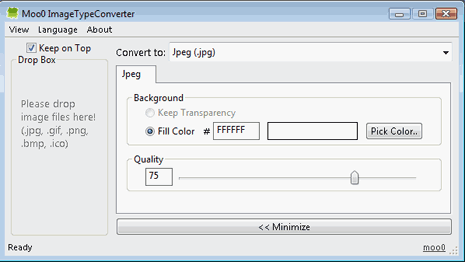 Related – Reduce size of images, convert into loseless PNG format
Download Moo0 ImageType Converter [2.41MB] for free and quick image file format conversion with drag – drop support and resizable application window. Supports Windows 7, Vista and XP.