Are you planning to buy a specific model / brand of digital camera? With so many options (and models) making a quick choice of "Which digital camera to buy?" is not easy. One way to ease out this process is by previewing photos clicked by specific model of digital camera. You can compare photos taken by different cameras and make decision of per visual image quality using Google's PicasaWeb search.
View photos clicked by specific camera model
1. Open Picasa Web & login using Google account.
2. Click on Search button at top right part of the screen.
3. Then click "Camera Models" option at left sidebar.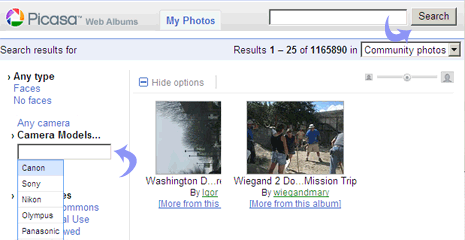 4. Select any camera brand, you can also filter to specific model of camera brands like Canon, Sony, Nikon, Olympus, Casio, Fujifilm, Kodak and more.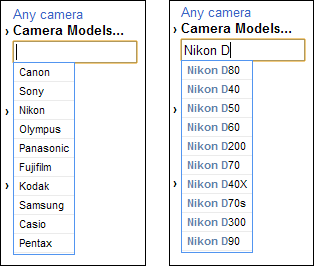 Preview photosclicked by specific camera models: if you like the quality of images, you are one step closer to decide on buying that digital camera model. Alternatively, you can setup to convert existing printed photos into digital format. [via Google Blog]