Are you annoyed with Google Search weblinks opening in new tab (and/or window)? This happens when you have configured setting to open links in new window for Google Search website. Also, it is most likely to happen when you are using Google Search website while logged into your Gmail or Google account. You can easily disable and turn off "open links in new window" option and stop opening of weblinks in new tab / window on Google Search website being browsed in any browser like Internet Explorer, Google Chrome, Firefox, Safari.
Disable Google Search weblinks opening in new window
1. Open google.com and login into your Google or Gmail account (provided you are facing this issue using Google Search while logged into Google account). On Search results page, click on Gear icon at top right and click on "Search Settings" option. You can also directly open settings page by using [google.com/preferences?hl=en] URL.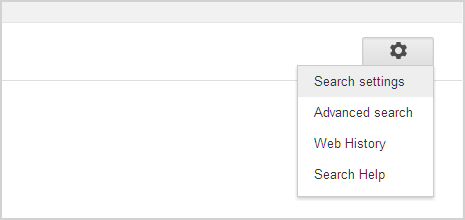 2. On Settings page look for "Where results open" section. Click to uncheck (no tick) "Open each selected result in a new browser window" option. Then click on "Save" button at the bottom.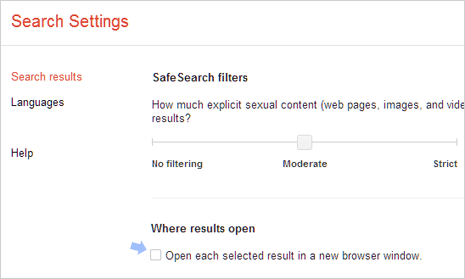 This settings change will prevent opening of weblinks on Google Search results page in new tab or window of the browser. From now on, all links on Google Search search results page should open in same tab (and window) by default – no more multiple windows making browsing crazy!