Google Chrome browser can be extended in terms of functionality and features as per requirements of specific user. This is possible with the help of Google Chrome extensions. User can download and install Chrome extensions for specific feature set addition. Over period of time, if you have added lot of extensions in Chrome – it is time to cleanup. You can easily disable and even completely delete extensions to remove them from Google Chrome browser on your PC.
Removing extensions in Google Chrome browser
1. In Google chrome browser, click on button at top right and then goto Tools > Extension to open webpage listing all the installed extensions. You can also open this page directly by using chrome://extensions url in the address bar of Chrome browser.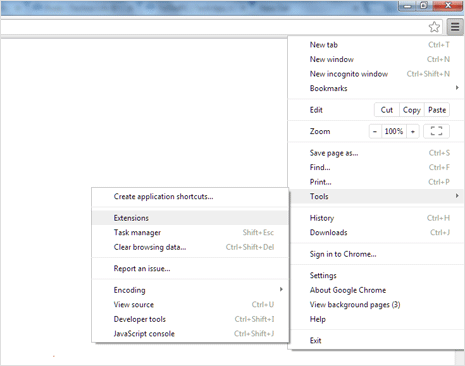 2. Click to uncheck (no tick) next to Enabled option to disable specific Chrome extension. Similarly, you can disable one or more extension installed in your Google Chrome browser.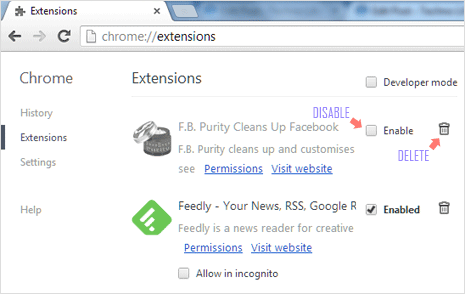 3. If you don't plan to use specific Chrome extension, then you can directly delete it instead of disabling it. Just click the bin icon next to the extension listing to delete and remove extension from Chrome browser.
Disable or Delete? Well, if you do not want to use specific extension for some time – then disabling is recommended option. However, if you do not intend to use specific Chrome extension ever – then deletion is recommended option. Also, once extension is deleted can always install it back – so no worries if you delete extensions in Google Chrome browser.