If you are a regular Google Docs users, then new "download as zip" feature will make file download from Google Docs more easy routine. Now you can select all or multiple files in Google Docs account and directly download them as a single Zip file. Yeah, no more one by one manual file downloads.
Download Zip file of all Google Docs files
1. Goto http://docs.google.com & login into your account.
2. Select multiple files you want to download or click tick option to select all files in Google Docs account.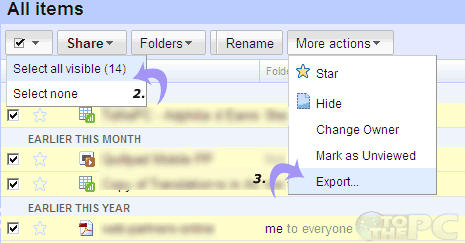 3. Goto "More Actions" > Export. A new zip download window will open.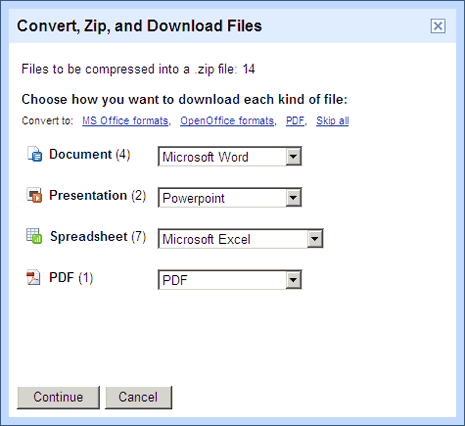 4. Click "Continue" button & then click download link to grab all or selected files of Google Docs account as single Zip file. Simple and easy, isnt it?