Google search homepage is simple as compared to glitz gloss of Bing. You can tweak google.com homepage to add more funcationality and yet retain the simplicity. How about adding current date and time display on Google homepage while you Google around? You can easily do that within Google Chrome browser.
Current date & time on Google search
1. Launch Google Chrome browser & open Google Greeter extension [not available now – https://chrome.google.com/extensions/detail/ofmgeeihdmngoegcnbmifebhjleofhac] webpage. Click Install button to start extension installation in Chrome.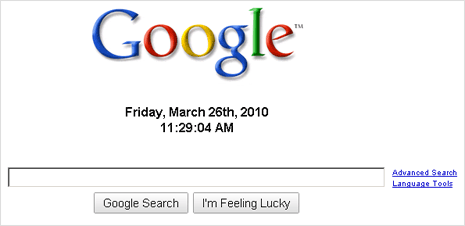 2. Then open google.com in Chrome to see current date and time under Google logo. Date is also shown in small format on search result pages (as seen below).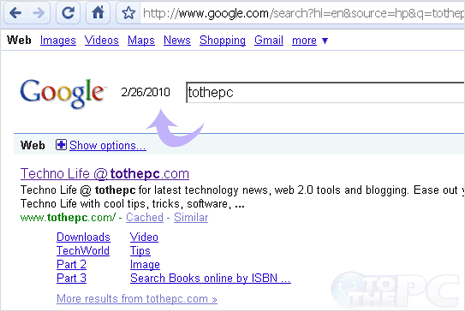 For sure an easy way to spice up minimalistic Google homepage with useful date and time information. Interested?