DailyMotion is a very popular video sharing website. Unlike Youtube, it has loads of high quality videos and less video take-downs. DownloadToolz has free utility that allows you download and save any DailyMotion video. Just enter video URL and hit the add button.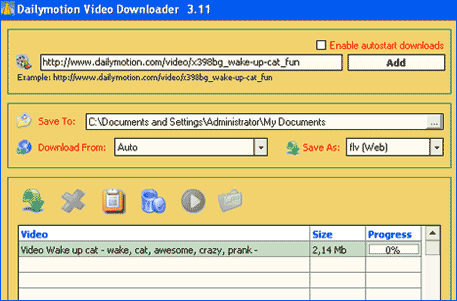 Utility will download the specific video on your computer. You can save the downloaded video in different formats including: avi, mpeg, fly and wmv. Download DailyMotion video downloader, works fine on Windows 98, 2000, XP and Vista.
If you don't want to install such utility and still want to download DailyMotion videos then checkout web service ClipNabber. It downloads videos quickly without need to install anything. Checkout more such web services at ways to download online videos.