Looking for quickest and most easy method to add multiple files as attachment to email messages being composed in Gmail? Ideally, we go to 'Compose Mail' screen, then click 'Attach a File' link and select file(s) that should be added as attachment to an email message. Now you can do all this using quick drag & drop routine.
Drag & Drop to quickly attach files in Gmail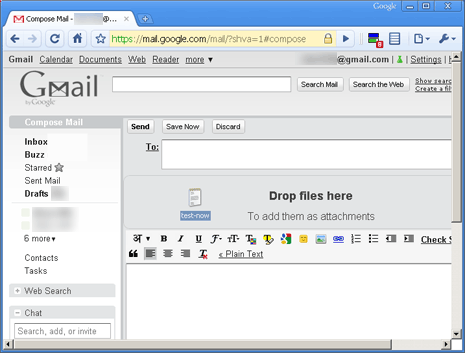 To get started, goto Compose Mail screen in your Gmail account. Then drag files from desktop or specific folder and drop them into Gmail window. Selected files will be automatically uploaded and attached to the email message.
As of now, this drag and drop email attachment feature works in Google Chrome and Firefox 3.6 browser. Support for other browsers will be added soon. [via Gmail Blog] Ready to send quick attachment?