Do you have a scanned image with lot of text? Ideally one would look at image and manually type all the text on the image. How about automating this process and extract all the text from scanned image in few simple clicks? You can perform this extraction online at free-ocr website.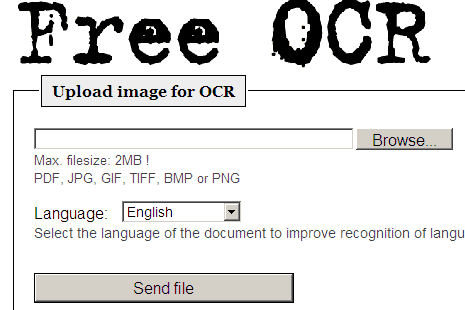 Related – Extract text from any image or (website) screenshot
To get started, click the browse button to select image from your computer. Select the language and hit the send file button. This web service will automatically extract text from uploaded image which can be saved as a text document. It supports number of formats like: PDF, JPG, GIF, TIFF, BMP or PNG.
It has few restrictions like: uploaded images cannot be larger than 2MB, no wider or higher than 5000 pixels and limit of 10 image uploads per hour. Still Free-OCR is very handy web tool to leech off text from scanned image quickly, interested?