Do you type lot of text content on computer? If yes, then you must be repeating lot of words and one liners during typing routine. You can make things quicker by using customized auto complete macros within Google Chrome browser. This is possible using PopChrom extension wich allows you to create own list of auto complete text for quick text typing while browsing.
Install Popchrom Chrome extension
1. Open your Google Chrome Browser & download PopChrom extension.
2. Goto Tools > Extension and then click Options button next to PopChrom listing.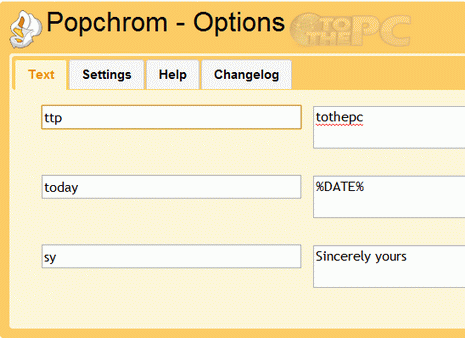 3. Click Text tab to add your auto complete text macro words for quick auto competion and typing.
Once you have assigned the abbreviation then you can press ctrl+space to expand it, for example ttp+ctrl+space this will expand to tothepc