Besides multiple sheets in a Google Docs Spreadsheet file, each sheet can contain lot of data in number of rows and columns. To easily manage and prevent any change or data deletion – you can freeze rows or columns in a Google Spreadsheet file.
Freeze Spreadsheet rows & columns
1. Login into Google Docs at docs.google.com using Google account.
2. Open existing Spreadsheet file or create new file.
3. Goto Tools > Freeze rows to freeze rows in Spreadsheet file.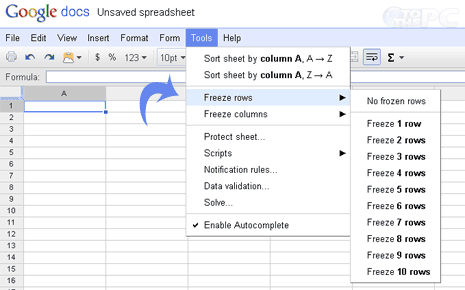 4. Goto Tools > Freeze columns to freeze columns in Spreadsheet file.