Google Webmaster tool provide an easy way to track status of your website or blog in Google search engine results. It has now added new experimental and very useful feature to check on the speed of your website or blog. To us this feature, your website or blog must be added to Google Webmaster tool.
Check site performance in Google Webmaster
1. Open Google Webmaster tool & login using Google account.
2. Select specific website listing to see more details.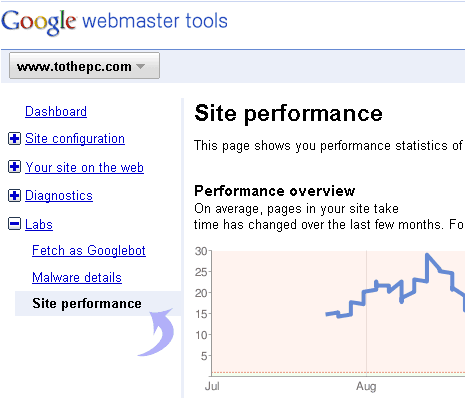 3. Click Labs option on the left menu & then click "Site Performance" option.
4. It will show time taken (in seconds) for your website page to load completely.
At the bottom, you can also see example pages and page speed suggestions to improve on website speed. It provide basic suggestions like enable gzip compression, combine external JS, minimize DNS lookup to speed up website.