All of us want to keep email conversations private and hence security of an email account is very important. Gmail users can easily ensure safety and security of their email account by following few basic steps. Following is listing of Gmail settings and features that should be checked to ensure proper safety of Gmail email account.
Gmail security checklist for email account safety
1. Automatic Email Forwarded – Your Gmail account may be configured to automatically forward and send all incoming email messages to a different email ID. You can confirm this by checking forwarding status in Gmail Settings. Click Gear button and Settings option to access Gmail Settings page.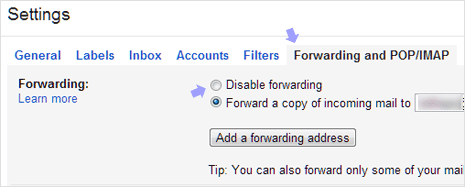 Click on Forwarding and POP/IMAP tab at the top and check Forwarding section. If you have not set any email forwarding or do not intend to use this feature – then make sure "Disable Forwarding" option is selected.
2. Users accessing via Delegation – Other users can access your Gmail account to read, delete and send emails via Delegation feature in Gmail. Make sure this option is not enabled or active if you do not intend to allow other users to access your Gmail account.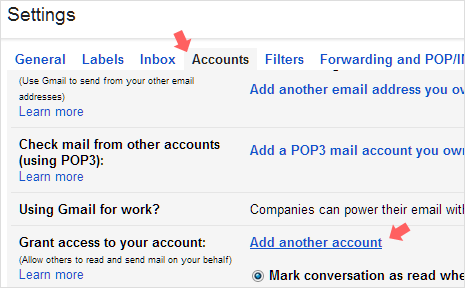 In Gmail Settings, click on Accounts option. Then check for status next to "Grant access to your account" section. Make sure no additional account with access to your account is listed there. If it is listed, disable access by removing added accounts.
3. Account Recovery Settings – Make sure your Gmail account recovery settings are latest and correct. In an event you lose access to Gmail account – these recovery options come real handy to restore account access.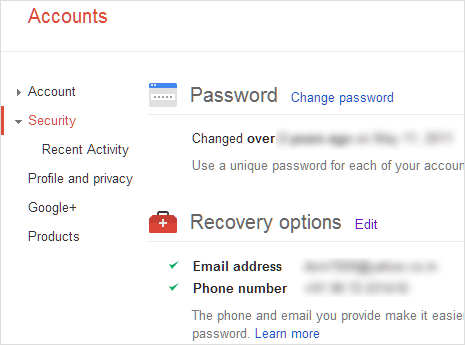 To confirm on this, open Gmail Account Settings page and look for Recovery Options. Make sure email address and phone number listed is correct or else update this information.
4. Check Account Activity Details – In your Gmail inbox click Details button at bottom right. It will show history of Gmail login details including: ip address, location and time. If you see any unusual location access and time – make sure you change Gmail account password immediately.
5. Gmail Security Checklist – You can confirm on all security settings by going through Gmail Security Checklist. It will guide you through 9 steps for proper security setup of Gmail account. Steps include: secure your password, update account recovery options, check account for unusual activity, check your Gmail settings, keep your device clean, update your browser, turn on 2 step verification, prevent identity theft and scams and learn more about account security.