Google Search provide lot of options to refine and filter search results for specific requirements like finding PDF files, vintage music tracks, line drawings and much more. Google  has added new option of animated gif images to Google Images Search. Using this 'animated' option to can search for moving gif animation image files for any keyword of your choice.
Find animation gifs using Google Images Search
1. Open Google Images Search images.google.com website or you can click Images option on the default Google Search website. This will open main webpage of Google Images Search website.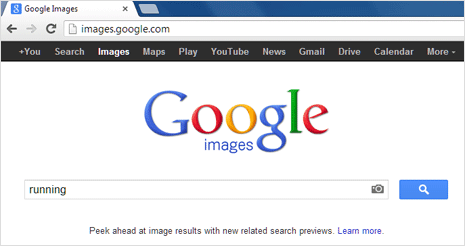 2. Type the search keyword (for example: running) and press the enter key to see image search results. Now click on Search Tools options to see expanded toolbar with options like: Any size, Any color, Any type, Any time, All results.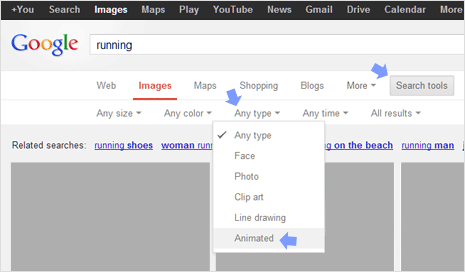 3. Click Any type option and then click on Animated option in the drop menu. Google Images Search will refine your photo results to animated moving gif images. Click on any displayed image to see preview of that photo in animated action. Besides actual animated preview, you will see related images and link to visit webpage containing the original animated gif image. This for sure makes Google Images Search better allowing users to find only animated gif photos.
Video: Searching animation gifs on Google
Don't see this option? Google is rolling out this option to all users very soon. If you do not see new animated gif option on Google Images Search, just wait for few days – it should be live for you soon. [via Google]