Google Chrome (stable) version 15 has been released for all users. Once you update Google Chrome browser on your computer, you should able to checkout number of new features. If you love to install lot of applications from Chrome Web Store, then Google Chrome 15 makes it all easy in arranging apps in better manner in the form of seperate sections / tabs / folders.
Arrange apps in seperate tabs or folders in Chrome
1. Open Google Chrome browser and update Google Chrome to latest version. Click on settings icon at top right and click About Google Chrome. Check if you are using version 15 of Chrome browser. Alternatively, you can download latest version of Google Chrome browser from google.com/chrome website.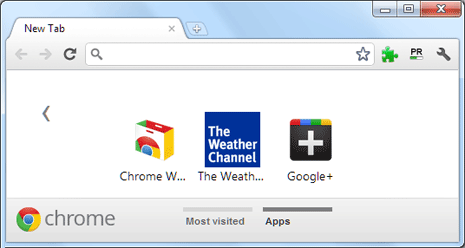 2. After update, you should notice new look "new tab page" with dedicated footer bar and arrows on right – left side of the browser window. By default, there are two tabs or folders "Most Visited" and "Apps".
3. You can create more similar folders or tabs at bottom bar on "new tab page". Just drag the app icon to the footer bar to automatically create new tab section.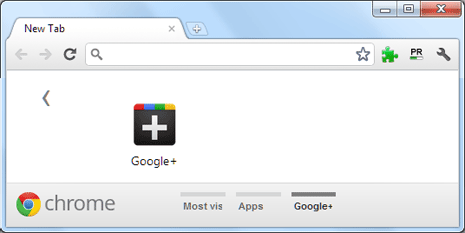 4. Double click new tab and you can enter new name for newly created tab or folder. Similarly, you can create multiple tab sections and add different Chrome apps for easy organization within Google Chrome browser.
Once you create different tab or folder sections, you can quickly open specific Chrome application. Using this method, you can neatly arrange app icons for Games, Utilities, Fun and so on.
Video: Grouping Chrome apps in different tabs & folders