Google Chrome follow many functional features from Firefox rather than Internet Explorer. We have already seen easy way to launch Firefox browser with auto opening of multiple homepages or websites. We can configure similar feature in Google Chrome and make it auto launch multiple websites when you open new Google Chrome window.
Auto open multiple homepages in Chrome
1. Open Google Chrome browser.
2. Goto "Tools" & then click on "Options".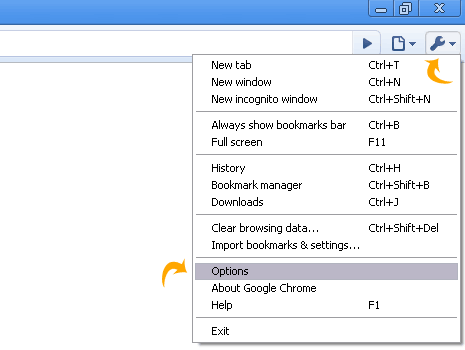 3. Under "Basics" tab, click to select option "Open the following pages" next to "On Startup".
4. Then click "Add" button. In new window enter URL of webpage you want to open. Again click add button to add more URLs to auto open at Chrome launch.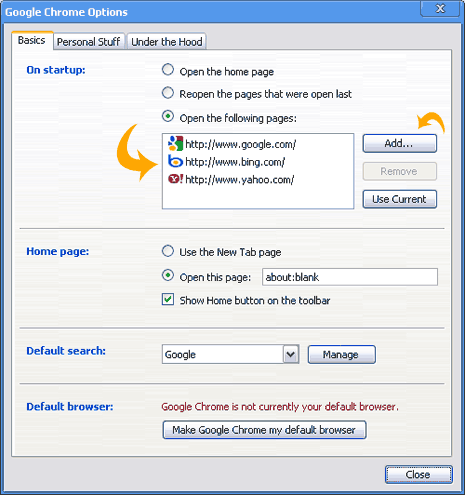 5. Then click Close. Restart Chrome to see auto opening of multiple homepages.