Over period of time, we tend to accumulate lot of file that may not be required now. One easy way to clean files junk is by deleting old files. "Clean Drive" is a handy utility that allows searching of files older than specified number of days. You can selectively delete older files and clean files clutter quickly.
Search & Remove old files from PC
1. Download Clean Drive program on PC.
2. Unzip & double click to launch utility (does not require install).
3. Chose number of days to search for older files.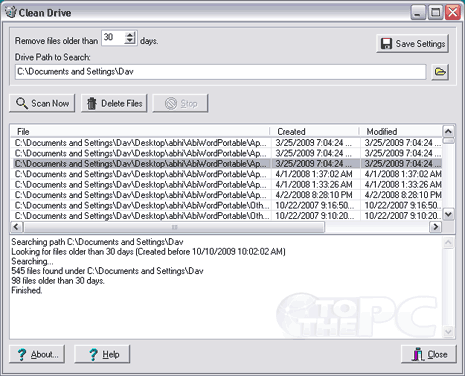 4. Select Folder or Drive for scanning older files.
5. Click Scan Now button for running file scan.
6. Older files will appear in the utility window. Click "Delete Files" button to remove older files.