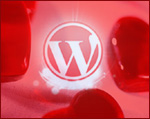 WordPress turn 5 years old on May 27, 2008 (Tuesday). It has been one rocking blogging platform for me and for many in the web world.
WordPress community is thriving and a for sure indication that this baby is growing up in right direction. With the release of WordPress 2.5 it got much needed back-end interface makeover.
Besides, number of features and bug fixes were taken care off. There are number of WordPress themes, WordPress Plugins to customise WordPress as per your requirement.
Tracing the history of WordPress"…WordPress started in 2003 with a single bit of code to enhance the typography of everyday writing and with fewer users than you can count on your fingers and toes."
"…Since then it has grown to be the largest self-hosted blogging tool in the world, used on hundreds of thousands of sites and seen by tens of millions of people every day. WordPress is an Open Source project, which means there are hundreds of people all over the world working on it."
Being open source and ability to customize make WordPress darling of many bloggers and webmasters. WordPress is getting better and better with ability to create mobile version of blog, converting a blog into forum and lots more.
Wishing WordPress Happy Birthday and sincere thankyou to all the developers and members of WordPress community for this wonderful blogging platform!