Google+ is great way to network with friends online. You can create dedicated Google+ Plus profile complete with your profile photo and personal details. However, due to privacy concerns few users may want to restrict access to information on Google+ Plus profile. By default, all Google+ Plus profiles are indexed by Google Search to allow easy searching by online users at large. If you do not want your Google+ Plus profile to appear in search results, you can easily customize settings to remove your profile's listing on search engines like Google Search, Bing Search.
Hide visibility of Google+ Plus profile in Search results
1. Open your Google+ Plus profile homepage by going to plus.google.com website and logging using your Google account.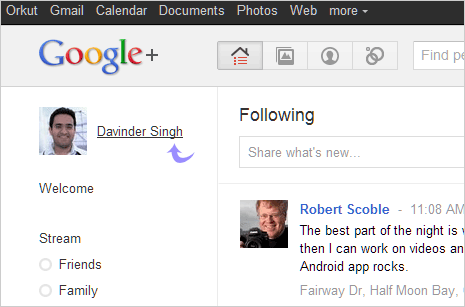 2. Click on your profile name next to your profile photo at top left part. This will open your Google+ Plus profile page with listing of your latest posts and profile information.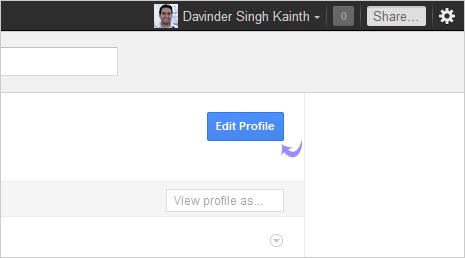 3. Now click Edit Profile button at top right part. Then scroll down to bottom and look for 'Search Visibility' option.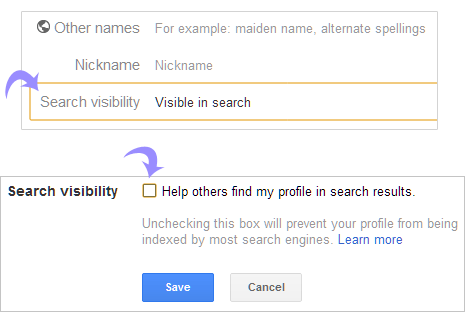 4. Click on "Search Visibility – Visible in Search' option, this will show small pop-up box. Click to uncheck (no tick) "Help others find my profile in search results" option (Unchecking this option will prevent your profile from being indexed by most search engines).
5. Click Save button to confirm changes and then click 'Done Editing' button at the top to return to your default Google+ Plus profile page.
Video: Make Google+ profile invisible to search engines
While above procedure removes Google+ Plus profile from search engine listing – if you are not fan of Google+ Plus service, you can also delete Google+ Plus account safely without erasing your existing Gmail or Google Account.