New generation printers do not require manual connection through wires for printing documents, photos and more. These printers can print wirelessly without need to for wired connection between computer and the printer. Using Apple's Airprint and Google's Cloud Print services you can print documents on the fly by giving command for printing from cloud enabled computer, laptop, mobile phone and tablet devices.
List of Cloud Ready printers from HP
Apple product users with Airprint feature support can print wirelessly using cloud enabled printers. Google cloud print can be used by enabling cloud feature in Chrome browser installed on your computer. Similar functionality can be used for wireless printing on Chromebook  devices (netbooks with Google Chrome operating system).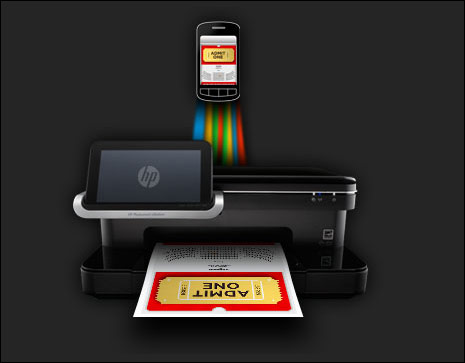 Checkout the following list of HP printer models with capability of cloud printing from Google cloud print enabled or Apple airprint enabled devices.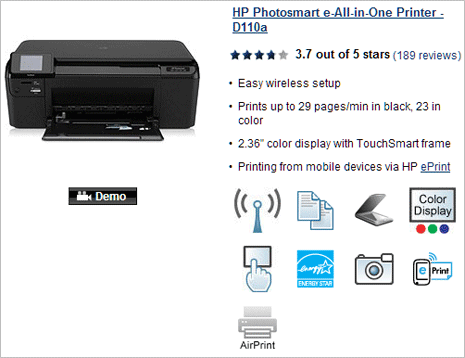 HP Photosmart e-All-in-One Printer – D110a
HP Deskjet 3050A e-All-in-One
HP Photosmart Plus e-All-in-One Printer – B210a
HP Officejet 6500A e-All-in-One Printer – E710a
HP Photosmart Premium e-All-in-One Printer – C310a
HP Officejet Pro 8500A e-All-in-One Printer – A910a
HP Officejet 6500A Plus e-All-in-One Printer – E710n
HP ENVY 100 e-All-in-One–D410a
HP Officejet Pro 8500A Plus e-All-in-One Printer – A910g
HP Officejet 7500A Wide Format e-All-in-One Printer – E910a
HP Photosmart Premium Fax e-All-in-One Printer – C410a
HP LaserJet Pro M1536dnf Multifunction Printer
HP LaserJet Pro CP1525nw Color Printer
HP Photosmart eStation e-All-in-One Printer – C510a
Click here to check complete listing along with each printer feature details and price. So, if you planning to buy a new printer – why not get cloud enabled printer for quick and easy wireless printing of documents. Whether you have Apple product or device with Google cloud printer enabled – you can use wireless printing feature with ease.