Amount of tweet messages can overwhelm any person. You can comfortably browse lot of tweet messages quickly by listening to them instead of manual reading. You can listen to tweets online using easy to use third party web tools like TweJay. You can also get similar functionality on iPhone and iPod to hear tweet messages at your own comfort.
TweJay: Listen tweets online
1. Open TweJay website and click 'sign in with Twitter' button.
2. You will get Twitter login page. Sign into your Twitter account.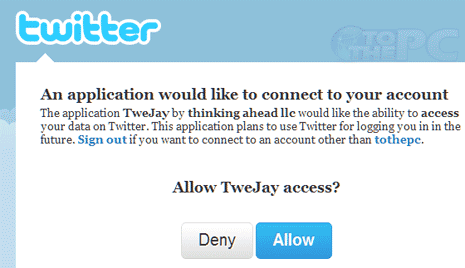 3. On next screen, you will get message 'An application would like to connect to your account'. Click 'Allow' button to continue.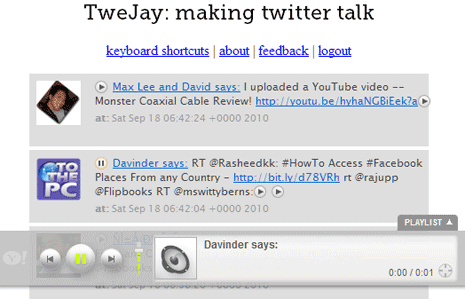 4. TweJay website will load showing latest tweets for your Twitter profile. Click on play button on any tweet for audio playback.
Twejay online tool allows you to listen and hear to tweets continuously. You can pause, play and change volume of audio playback anytime. You can also use keyboard shortcuts for faster listening to tweets.
Talking Tweet: Hear tweets on iPhone, iPod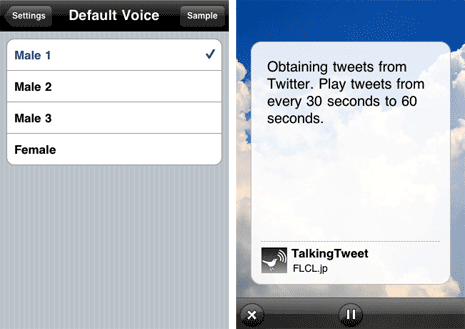 Talking Tweet is a free iPhone and iPod touch application to hear Twitter tweets. This Twitter client plays tweets vocally and you can enjoy listening to tweets from others even while driving or cooking. You can select among different voices to listen tweet content. It supports iOS4 and iPhone 4.