Are you tired of all those URL shorteners and snippers like tinyurl, bitly and so on? Well, get into reverse gear and make your URLs larger than ever with longr web service. It does not add unnecessary characters to enlarge URLs infact enlarged result is very meaningful for any inputURL.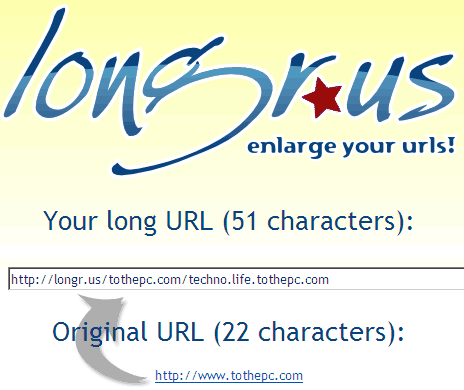 Also See – Surprise & Scare friends by sending Zombie URL
For example http://www.tothepc.com becomes:
http://longr.us/tothepc.com/techno.life.tothepc.com
As seen above, it adds website title to the enlarged URL making it large and still keeping it meaningful. It may not be of much practical use but can be thing of little fun with extra large URLs. Make some large URLs of your favorite websites – bump into Longr with your URLs and make them large in single click.