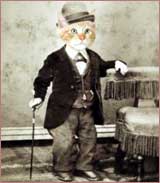 You don't need to learn PhotoShop considering number of Online Image editing tools available.
Fun with photos does not stop – so after you have seen MakeMeBabies, here comes FaceDub – your face on a different body.
Facedub is a downloadable program that allows you to super-impose your face photos on a different body photo.
There are number of features to allow perfect mash-up of new face on different body. Besides, you can check loads of facedub creation by other users on Facedub website. This can be real timepass with some creations promising a rise smile on your face.

To test drive download free version of Facedub and get set mashing up photos. Free version does not have save feature, for that you need to shell out few bucks to upgrade to premium version… duh!