Venn diagram consists of circles explaining relationship between different groups or elements. It is visual presentation to undersand similarities, differences, and relationships between 2 or more entities. Unlike figures in numbers, diagrams allow quick and easy understanding of statistical relationship at hand. You can easily create Venn diagrams online or using Microsoft Office.
Create Venn Diagram in MS Word, PowerPoint
1. Launch MS Office. Then goto Illustrations group on the Insert tab.
2. Then click SmartArt and choose a SmartArt Graphic gallery.

3. Now click Relationship, click a Venn diagram layout (such as Basic Venn) and then click OK.
4. Click the circle to type any text in it. More Details
Create Venn diagrams online
1. Goto docs.google.com & login using your Gmail or Google Account.
2. Then click Create New > Drawings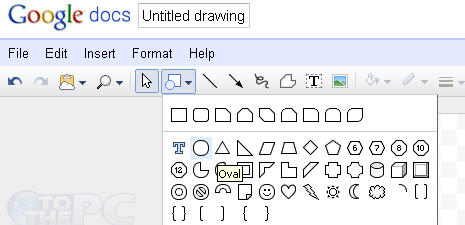 3. In drawings editor, click shapes icon to draw circles to complete Venn diagram.
Download Venn diagram templates
You can also download pre-formatted Venn diagram templates at Education World for quick and easy creation of Venn diagrams. Go to download page, scroll down and look for 2 circle Venn diagrams under Graphic organizers. Also available for download are 3 circle and 4 circle Venn diagram templates.