Every application software on the computer take different time to fully load for the use. Are you interested in measuring and comparing startup time of different applications installed on the computer? PassMark AppTimer is a portable utility that runs (executes) specific applications on the computer and logs its respective startup time.
Steps to use AppTimer to measure startup time
1. Download AppTimer, unzip & launch the utility.
2. Select specific application program (exe file).
3. Then select the any text file to log results of startup time test.
4. Enter the Window name of the select app & click "Run App" button.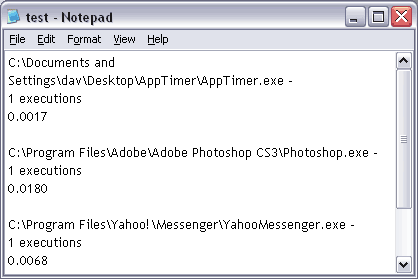 After the test, open the text file with log results to see startup time of selected application. You can select same log text file for every application for easy comparison of startup time(s). One easy way to compare startup time of different applications on same computer or same applications on different computers.