Google Docs is a very good online Microsoft Office alternative. You can create, edit, publish and share word documents using rich online Google Docs editor. Ideally, you have to goto docs.google.comand login into your Google account. Then create or edit existing documents online and further download documents. Now you can do all this on the desktop without having to open Google Docs website in browser using free program "Nocs".
Edit & publish Google Docs on desktop
1. Download Nocs program on the computer.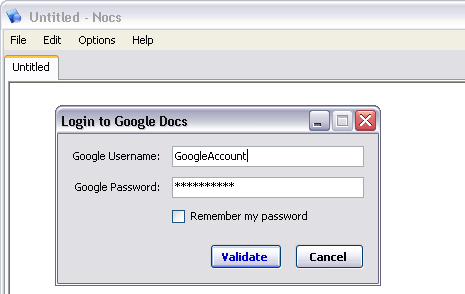 2. Install it, launch the program. Then login into your Google Doc account.
3. Goto File > Browse Google Docs to view existing Google Doc files.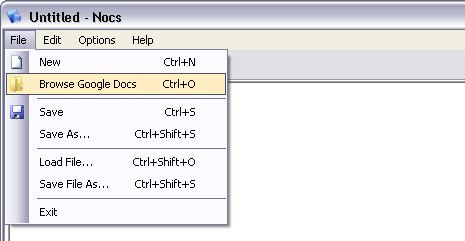 4. You can select either file to load in program, delete or rename it.
5. To create new file goto File > New & start typing contents.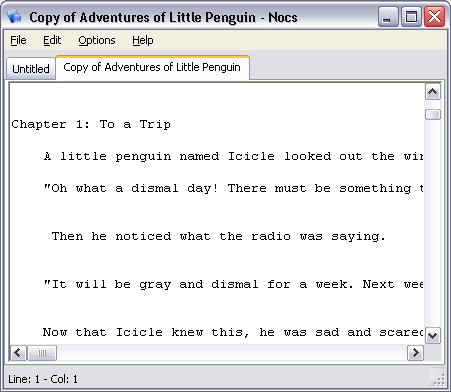 Nocs is a minimalistic handy way to create and edit simple text documents. You may want to use default online Google Docs editor, as this program lacks rich text formatting features. Still good enough for quick Google Docs creation and editing!