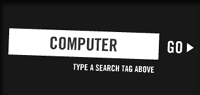 One would argue - best place to search Flickr photos is Flickr itself. "…searching images on Flickr can be a slow and less resourceful process", this is what you may say after you try out Flickr Related Tag Browser.
Not just interface is simple, searching is also easy and real quick. It is an Ajaxified site that loads image results in small thumbnails real. You can see bigger preview and actual source by clicking on thumbnails.
There is more, you also get 'Tags' for the keyword being searched. For example: "computer" keyword will bring up tags like apple, notebook, laptops and much more. It shows thumbnail preview surrounded by various tags in the following format: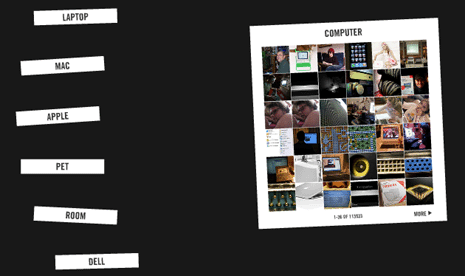 Flickr Related Tag Browser: Click here to access this Flickr Tool
You may get addicted to Flickr searching using this online tool. Besides it being simple, it is so quick and easy to use. I am already hooked to this.
oSkope Search is another tool to search Flickr photos with ease. You can play further with Flickr photos by using ScreenSaver and slideshow makers.