We already know number of web services to share photos on Twitter. Ideally you can use any free image hosting website and shorten the final image URL for quick sharing on Twitter and Facebook. ImgTweet does – image upload and final image URL shortening in one go. This saves lot of time and of course facilitates quick sharing.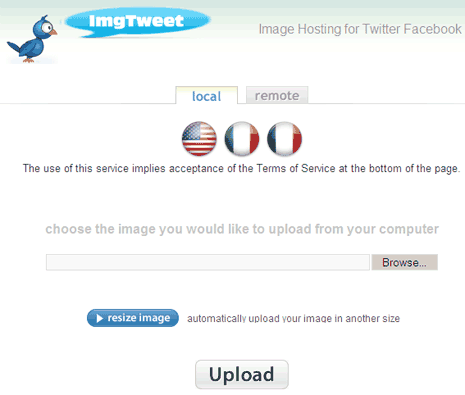 Related – Create animated avatar from images, Youtube videos
To get started, click browse button to select image from the computer that should be uploaded. You can click resize optionand enter image resize dimensions. Click on upload button to get different sharing codes. You can grab direct shortened link of upload image (like: http://snurl.com/kotx6) for quick sharing on twitter. You can also select thumbnail embed or forum embed code for uploaded image. Options galore for easy image sharing on different social networking websites with ImgTweet.