Avatar is a social identity of every web user interacting at different social networking websites. Alpoy is a new web service that makes avatar creation process real easy. You can easily make from static and highly animated cool looking avatar images in few simple clicks.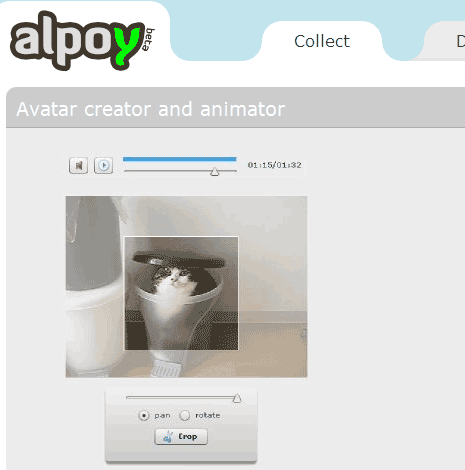 Related – 5 Tools to make Animated Gif Online with Ease
To get started, upload any image from computer and then pan / crop to get your final avatar image. It has special design section where you can spice up avatar image with different props and elements like lines, shapes. You can even create animated avatars by selecting different images or selecting image frames from a Youtube video.
You need to create a free account to access all features and manage multiple avatar images. Alternatively, you can test drive basic features using demo section (Click "Lets begin" button) at Alpoy – for easy and cool looking animated avatar creation.