Avatars are very important for socially active and networked web users. Avatar image is your online identity and hence it is important to have a cool looking avatar. We have already seen web tools to create avatars from Youtube videos or create awesome looking 3D avatars at Meez. Hey, why create one? Just bump into avatars directory database, download avatar image and start using it – easy, isn't it?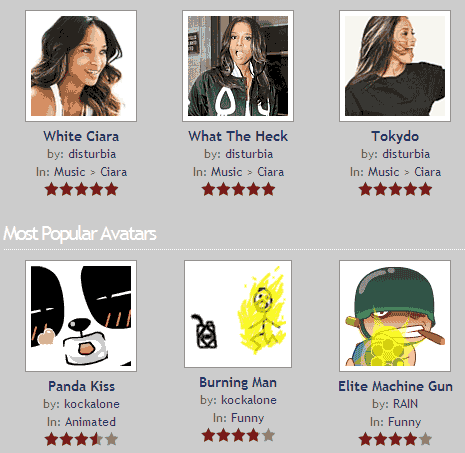 Related – Create Obama Style avatar from your images
AvatarsDB has cool collection of avatar images which can downloaded in few simple clicks. It has avatar images featuring juicy celebrity pics to funny animated characters. You can browse avatars by categories like: music, movie, television, people, fun, vehicle and many more. It also allows you to customize background color of avatar image and chose required avatar size among various options. Jazz up the social profile with cool looking avatar leeched downloaded from AvatarsDB.