Using a unique image avatar at different social websites is a must do task. Most easy way to achieve this is by cropping own image or any other favorite photo and use it as avatar photo. How about using 3D avatar image on your profile at different social websites? Following are few easy to use online tools for quick creation of free 3D avatars online.
1. Avatara 3D avatars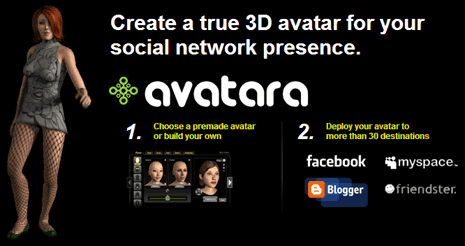 As the name suggests, avatara is a free online tool to create cool looking 3D avatars. You can select among premade avatar images and customize them as per requirement. After creating final avatar, you can flaunt it at your profile account at different social networking websites like Twitter, Facebook, Blogger.
2. Meez 3D experience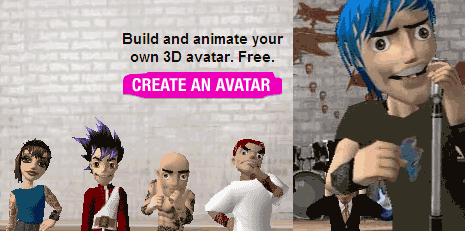 Meez website has been around for a while now. It is a dedicated online tool for creation of 3D animated avatars online. It has buzzing community sharing and interacting on 3D creations of other users.
3. IMVU & Moove 3D worlds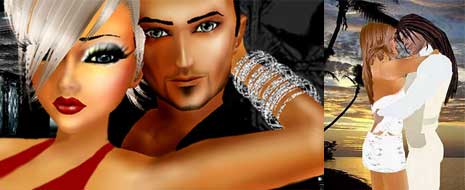 Checkout websites imvu.com and moove.comfor complete 3D experience. You can visualize yourself virtually in 3D form and then try different clothes, styles, shoes and lots more. You can also make friends and chat with other virutal 3D wonders in the community.
4. More Avatar creation resources
There are number of other online tools to create quick and cool looking avatar images like: Lego style avatars, Obama style avatar photos.