Do you want to block images loading or being displayed while browsing specific websites? This can enhance browsing speed on slow internet connection and save on bandwidth costs. Parents can enforce strict control by blocking images on websites not fit for viewing by children. You can easily block or allow image loading on specific websites in Firefox browser on the computer.
Block images on websites in Firefox
1. Launch Firefox browser.
2. Goto Tool > Options
3.  Under the Content tab, click on Exceptions in front of Load images Automatically.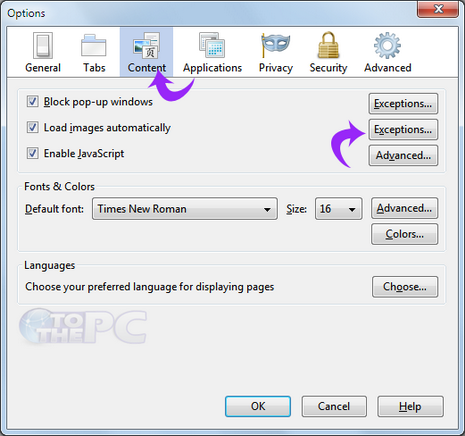 4. A window will Pop-up, enter web address of sites for which you want to block images.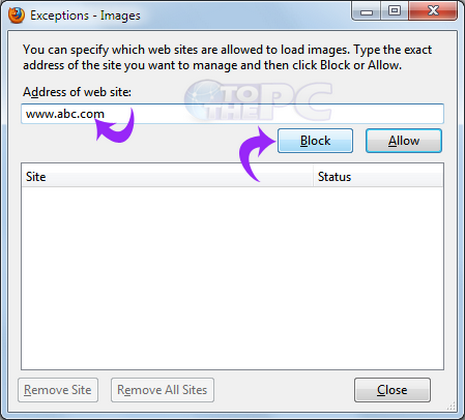 5. Click on Block and then click on close button. All websites that you want to block will be listed here. You can add, remove and edit website listing for blocking images anytime. Alternatively, you can also consider blocking specific websites on computer.