Safari web browser is used for surfing internet on iPad device. With recent iOS 5 update, lot of new features were added including tabs support in Safari browser. Now you can browse different webpages in multiple tabs within same interfacing window in Safari browser on your iPad. While browsing – did you accidentally close specific tab? Fortunately, you can easily recover and repoen recently closed tabs in Safari browser on iPad.
Safari browser on iPad: Reopen recently closed tabs
1. Tap on Safari icon on the home screen to open Safari web browser program on iPad. Open few websites in different tabs (and close few of them to check on recovering closed tabs feature).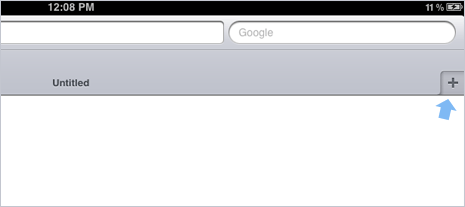 2. Tap and hold on + button at top right part of Safari browser. You should see listing of recently closed tabs. Tap on either in the listing to open specific webpage tab again in Safari browser.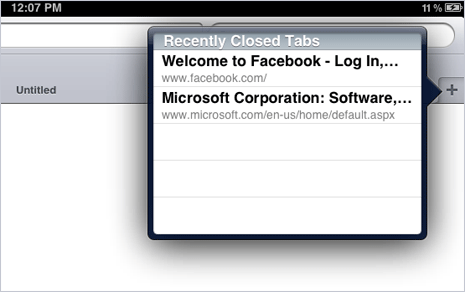 While this is a new feature for Safari on iPad, such feature was already available on web browsers for Windows and Mac. You can easily reopen closed tabs in IE and Firefox browser using quick keyboard shortcut key (Ctrl + shift + T). [source]