Wndows clipboard has limitation of keeping record of only last copied data. Clipboardic utility overcomes this limitation by keeping track of every copy action and resultant clipboard data. It maintains list of all clipboard activity which can be further used as per requirement. It neatly show results of all copy actions on the computer.
You can right click to save or copy any specific clipboard copy action. It also allows you to generate HTML report of all or specific items on the list. You can use this utility to share the clipboard data between multiple computers on the local network.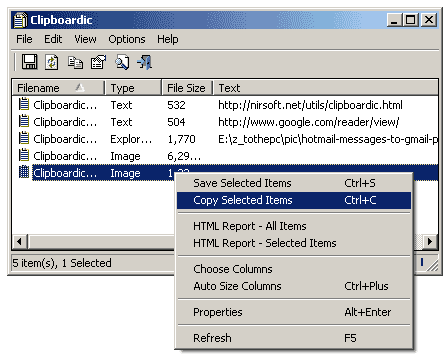 Clipboardic does not require any installation. Just download Clipboardic [link], unzip the file and double click on icon to launch and use this program. It is small, simple and very useful utility to keep track of what you have been copying on the computer and also allows you to dig up some old copied stuff!