bit.ly is hugely popular URL shortening service among others like tinyurl. Besides the basic functionality of shortening URLs, it also provide feature for URL analysis. You can track number of clicks, locations, referrers, time of clicks for any bitly URL without having to register, login or install any software.
View clicks stats of any Bit.ly URL
To view stats of any bit.ly url, just add "+" sign in the end. For example, for url "http://bit.ly/7GidPK", open url "http://bit.ly/7GidPK+", this will redirect to "http://bit.ly/info/7GidPK" and show all the statistics for this shortened url.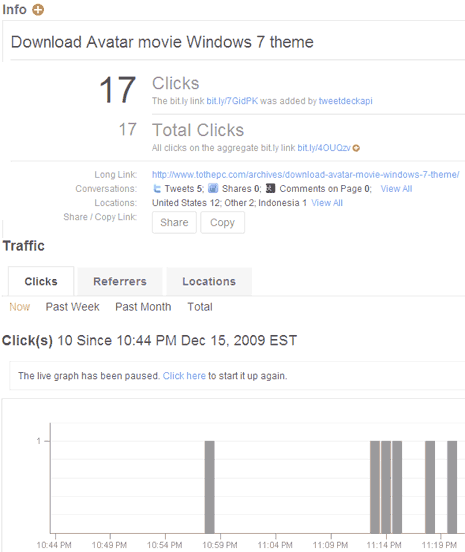 Statistics information show total links, traffic, location, referrers, twitter sharing in the form of bar chart. If you use Tweetdeck, you can enable feature to automatically see clicks stats before visiting actual bitly url within tweetdeck interface.