Google Chat (web based gtalk) can be found on left sidebar of your Gmail inbox, Google+ interface. It allows quick chatting with your online Google friends. It is a very basic online chatting service allowing text chatting among online friends. Do you want to send and share images while chatting on Google (gtalk) chat?
GChat Pix Chrome extension: Send images on Google Chat
You can easily add functionality of sharing and sending photos while chatting on Google Chat service. This is possible in Google Chrome browser using Gchat Pix extension.
1. For start, open Chrome browser and install Gchat Pix extension in your browser. After install, open the Google chat window and start chat session with your online friend.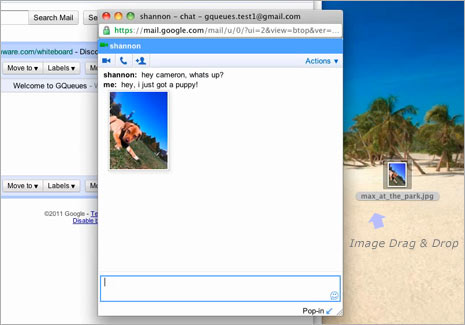 2. While chatting, just drag photo from desktop to the chat window. Image will be automatically uploaded and displayed in the chat window. You can also paste image URLs in the chat window to see clickable image previews. (Uploaded images are only available for 24 hours).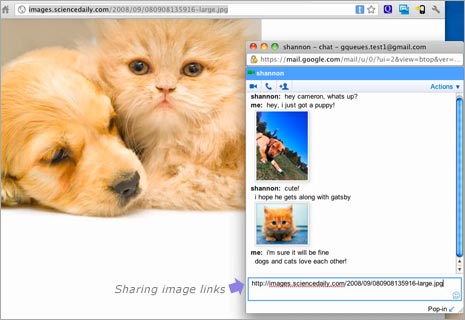 This for sure is an easy and quick way to share photos during Google chat. Just drag drop or paste image URL in chat window for quick sharing of images. Since image thumbnail preview are displayed in the chat window, the whole chatting experience becomes more interactive and immersing – what say?
Video preview: gChat to share photos on Google Chat