Skype 4.1 beta comes loaded with much requested feature of screen sharing. Using this feature, you can see screen of your Skype friend and help him / her big time solving some computer problem or helping out in making a presentation or view some stuff exclusively played for you!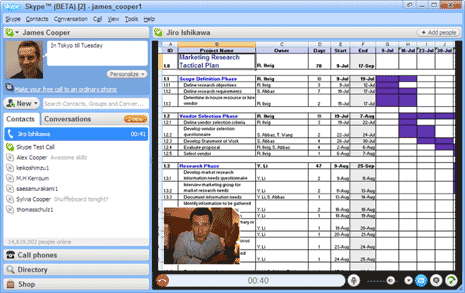 With ability to share screen of Skype buddies can do more things and in very less time. To get started, after you install Skype 41. beta – click the the Share menu in the conversation area of the Skype window and start your screen sharing adventure. Interesting? download Skype 4.1 beta [via]  to get going.
Other new features include: ability to import your contacts from other services like: Gmail, Windows Live Hotmail, Yahoo, AOL and LinkedIn. Birthday reminder feature makes a comeback.