Sometimes, system clock may show incorrect date and time information. Most accurate way for correct system time can be had through syncing of computer system clock with online atomic clock (online clock server holding accurate time and date information for every place in the world). You can easily make this sync with portable utility "Atomic Clock Sync".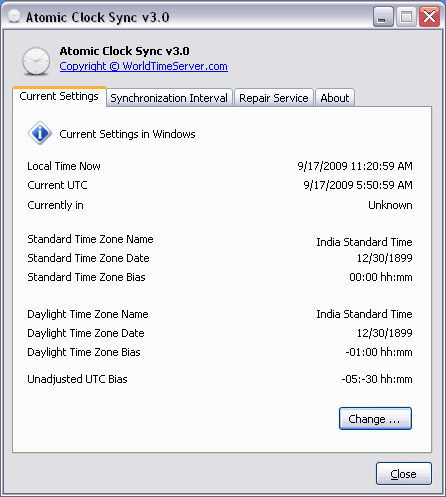 Sync PC Clock with online Atomic Clock
1. Download Atomic Clock Sync utility.
2. Double click to launch the utility.
3. Current settings show time – date settings of Windows.
4. Click "Synchronization Interval" tab & then click "Sync Now" button.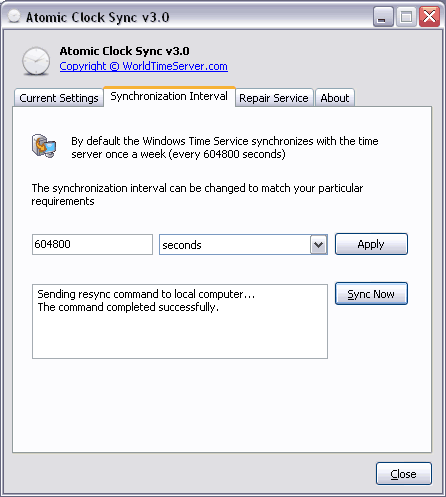 Your computer clock time-date with be synced with accurate time-date information from online Atomic clock. You can also schedule this sync activity once in week, month etc. You can use Repair service tab to fix problems (if any) with Windows in-built "Windows Time Service". It is a handy utility for accurate time and date on computer – all the time.