AutoComplete feature in Internet Explorer provide suggestions while filling text boxes for email address and usernames. These suggestions are provided as per autocomplete browsing history stored in Internet Explorer. In a multi-user environment, showing autocomplete or autofill suggestions may not be liked by many users and turning it off can be a better option.
Disable AutoComplete, AutoFill feature in IE
1. Launch and Open Internet Explorer.
2. Goto Tools > Internet Options
3. Then click on 'Content' tab on Internet Options window.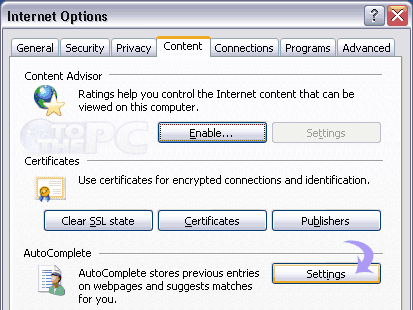 4. Click 'settings' button next to auto complete option.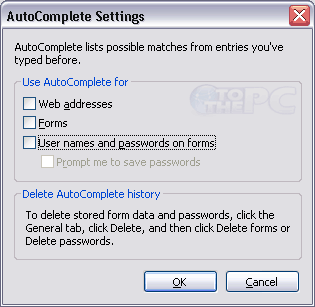 5. Uncheck all options to completely disable & turn off autocomplete.
To delete previously stored AutoComplete history, click 'delete' button under general tab. Then click delete for forms and passwords for removal of autofill history.